Merry Christmas!
We hope you have a holiday that fills your heart with joy!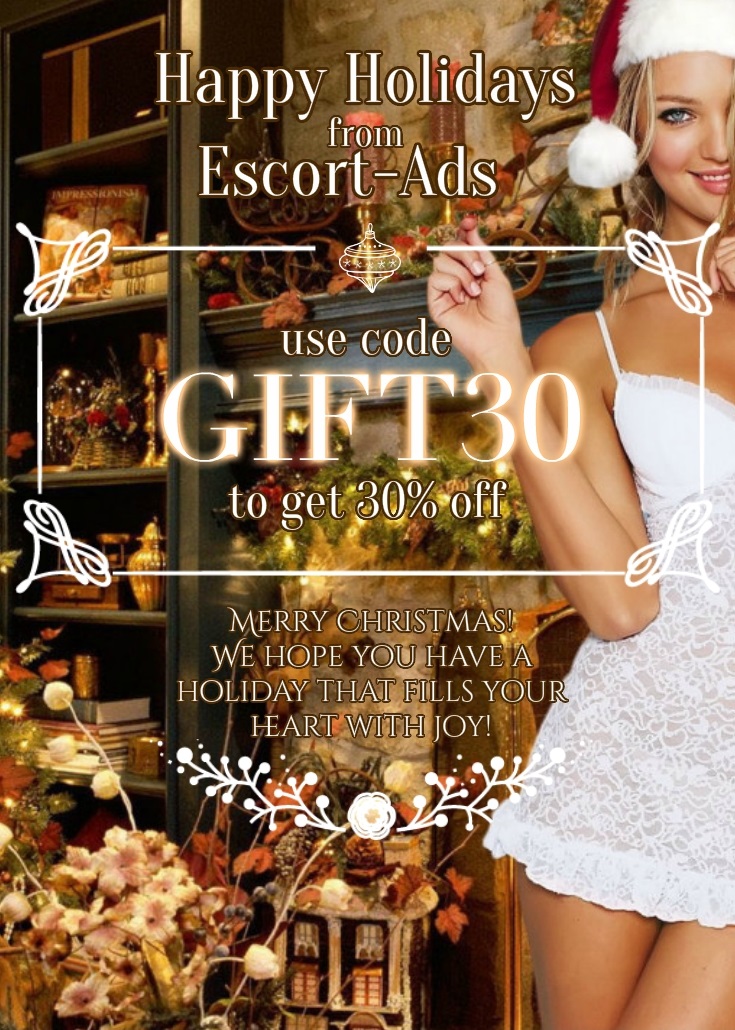 Wishing you a joyful festive season and a prosperous New Year!
At this special time of the year our thoughts turn gratefully to those who have made our success possible. Thank you for giving us the chance to do what we enjoy.
We look forward to working with you in the years to come.
We appreciate your business and hope that the Holidays and the coming year will bring you happiness and success.
Wishing you, your coworkers, family and friends a wonderful holiday season filled with joy.
Between now and December 31st when you buy any ad package you'll get 30% off using the coupon code
GIFT30
at checkout as our gift to you this holiday season!
It has been an amazing year and we are deeply grateful to you for being a part of our growing Escort-Ads community. We wouldn't be here without you! 2016 has been a phenomenal year and we have great things for you in 2017.
Happy Holidays and Successful 2017!
Best wishes from the Escort-Ads Team