What's new in November?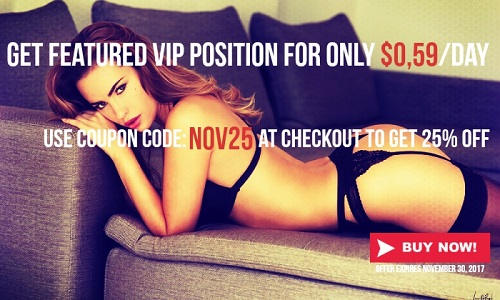 Between now and November 30 when you buy any top position package,you'll get an additional 25% off using the coupon code
NOV25
at checkout.
Get Featured VIP Position for only

$0,59/day.
New Feature on Escort-Ads - Available Now
We encourage you to login daily
(a green online button will appear over your profile picture for few hours, indicating that you are online and available)
a
n

d to keep your ad fresh with up-to-date content and contact information. D
oing so builds confidence in your potential clients that the information on your ad is more likely to be current and accurate.
On top of this, we have auto-tweets set up for every login. W
e will promote you on Twitter to our 24K real twitter followers

@SarahEAgirls
How Popular is Escort-Ads?