March Newsletter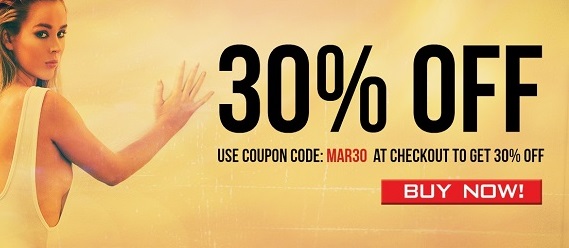 Looking for a way to stand out as an elite provider?
Upgrading your advertisement to become a SUPER VIP is one of the easiest ways to target the most discerning and affluent Escort-Ads viewers, who are only interested in the best of the best in adult entertainers.
SUPER VIP Billboard advertisements now allow you to upload unlimited photos and videos, unlimited city tours, and appear on the Featured Category page 10 times as often as a standard ad. This is invaluable exposure in helping you stand out to our viewers.
For more information,

contact

one of our Customer Service Specialist today.
Use promo code
MAR30
to take advantage of 30% off any featured Entertainer spots in March.
Check out the ad packages at

https://www.escort-ads.com/escort-ad-packages
and the prices at

https://www.escort-ads.com/escort-ad-prices
The 1 month SUPER VIP Billboard ad is only $48,30 this month.
- You will get a huge Billboard on Profile and Home Page
- 360 x 310 ad with a SUPER VIP tag
- cca 130 times more visitors
We are proud to announce that we've just reached 25,000 registered members!
These are all your potential clients.
Since we have launched the new website, we were focusing on Entertainers accounts, we were implementing many new features to boost your ad, and to give your profile a sleek, modern design.
We were spending endless hours and money on marketing, to get you the right clients.
So, ... the potential clients are here, but we began receiving multiple emails and complaints from them about old, outdated profiles.
Some of you did not even login since 2015, and don't forget, that your last login information is visible on your profile.
Seeing this last login info, clients think that you are not active anymore, or you might even quit the business.
They are afraid to call or message.
We need to advise them to use advanced search and list the profiles by most recent, or newest.
Mostly they are ending up contacting the Featured Entertainers who are at the top of the list with the most recent photos, updated introductions and latest logins.
Because of these client feedbacks we feel like we are failing our members and we need to improve.
We aim to provide our members the best service, so they can enjoy the website as well.
We encourage you to login daily or weekly, and to keep your ad fresh with up-to-date content and contact information.
Doing so builds confidence in your potential clients that the information on your ad is more likely to be current and accurate.
We are aware of the problem with fake ads and fake profiles on adult sites.
We work hard to ensure that the quality on Escort-Ads is much better than that of any of our competitors, though we also acknowledge it is impossible for us to prevent misuse of our website 100% of the time.
Right now, you are not able to

create an account

on Escort-Ads.com unless you confirm your email address, and within few weeks we will have phone number verification implemented as well.
After an overwhelming amount of feedback from viewers, clients and new website visitors, Escort-Ads is launching a new 'EA Authenticated' validation program.
It is coming next month, but until then

we will automatically disable users after 30 days of no login activity.
We encourage you to actively login and keep your profile and contact info current to keep your account active.
What you can do is to log in daily, and that way the ONLINE and Available Now button will be visible on your profile page for 6 hours, we also have auto-tweets set up for online profiles and logins.
Keep in mind when your ad goes up, it starts at the top and then moves down as newer ads follow. So, login daily, and that way you can keep your ad at top position.
Announcing Our New Youtube Channel
Get the latest news and updates in video form!
Subscribe to EATV on YouTube
https://www.youtube.com/channel/UC3GdiyqFKzzBSedIQr8TPKg